A group of migrants from Mali who were deported from Algeria to Niger and who are stranded at the IOM Transit Centre in Agadez addressed the people, the authorities and the President of Mali with the request to facilitate their return home:
Video declaration on Facebook Média A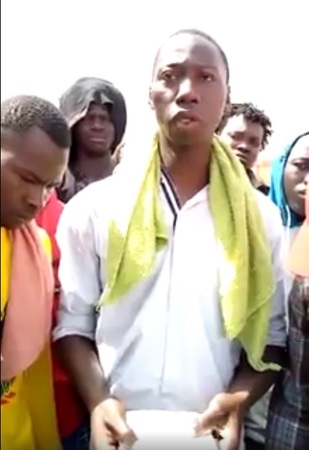 "We are Malians and we want to address the Malian people and the Malian authorities. We are Malians, nationals of Mali, currently on the territory of Niger in difficulty. On behalf of all Malians on the territory of Niger in the region of Agadez, to the authorities of the Republic of Mali and to all Malians, dear sirs in the authorities:
We Malians have the honour to inform your authorities of the worrying situation we are experiencing abroad, precisely on the territory of Niger. We have been deported from Algeria to Niger since the 4th of March 2020. There are currently more than 276 Malian people at the IOM transit centre who, since our arrival in their centre, have not found any solution for our return home. Given the health situation in the country, we are worried and we want to return to Mali immediately. We tried to contact the Malian embassy in Niger, but unfortunately, no favourable response was found. Therefore, we are asking the Malian authorities, specifically the President of the Republic, His Excellency Ibrahim Boubacar Keita, to come to our aid so that we can return to our country, which is Mali".
To contact us, call us: +227 80590563 or + 22788099342 for more information.