Latest news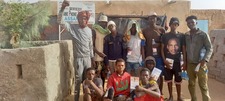 The two persons were interviewed by the Alarme Phone Sahara team.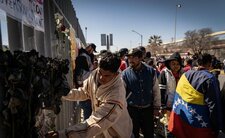 THE MARCH 27TH TRAGEDY IN CIUDAD JUAREZ IN WHICH 39 MIGRANTS LOST THEIR LIVES IN THE PRISON OF THE NATIONAL MIGRATION INSTITUTE (INM) AND IN SOLIDARITY FOR THE LIFE AND HUMAN RIGHTS OF ALL MIGRANTS AND REFUGEES
Testimonies by Yahaya Abdou and other young African persons on migration routes via Agadez, Niger.
Directed by: Hadi Oumarou and Assoumana Agada
Edditing: Assoumana Agada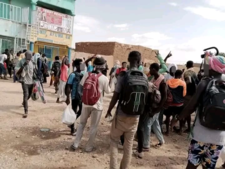 Article on "Info Migrants" on Senegalese Migrant's protest in Agadez on 19th of September against the way the IOM handled their so-called "voluntary return", letting them wait for months under precarious conditions and repeatedly delaying their departure.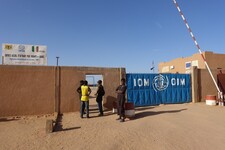 In Agadez and other cities in Niger, thousands of people stranded on migration routes are suffering while major international organisations fail to meet their basic needs.
Alarme Phone Sahara publishes this video in solidarity with the Sierra Leonean refugee protest camp in #Munich in Bavaria/Germany.
In #Munich Sierra Leonean refugees have been protesting since 18th of October 2021 against the Bavarian authorities' plan to deport them. The Bavarian authorities are seeking traveling documents from the Sierra Leonean authorities, among other things through so-called identification hearings. The protest has so far succeeded in preventing the Bavarian authorities from implementing their plans to deport many people to Sierra Leone as planned. 
However, the authorities have so far categorically refused to give the people concerned legal residence and thus access to work and future prospects.
The struggle of Sierra Leonean refugees against deportation and for the right to stay therefore needs strong solidarity.
Last but not least, as Alarme Phone Sahara, we would like to remind you that there are also many refugees from Sierra Leone among those who are travelling in life-threatening conditions on the Sahel-Sahara routes, who are stuck in precarious conditions in places like Agadez in Niger, and who have often been deported from Algeria to Niger under brutal conditions.
A delegation of Alarme Phone Sahara visited the Sierra Leonean refugees in Munich on 26th of June at their protest camp and we want to express our solidarity with their struggle.
Links:
Sierra Leone Refugees
Bavarian Refugee Coucil (Bayerischer Flüchtlingsrat)
#StopDeportation
#SierraLeone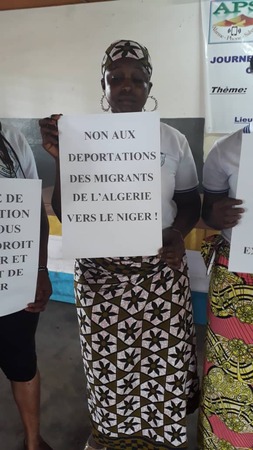 STATEMENT BY THE NETWORK AFRIQUE-EUROPE INTERACT - SECTION SOKODÉ, TOGO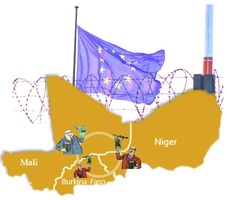 Article by Mauro Armanino
Illustrations: Dan Yayé M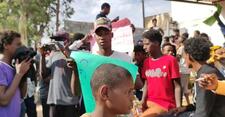 On 7th of October 2021, refugees and migrants in Libya published an urgent letter to the African Union. After the latest wave of brutal raids against migrants and refugees in Tripoli. people started a protest in front of the Tripoli UNHCR office. According to refugees in Libya, 6 persons were murdered by detention guards.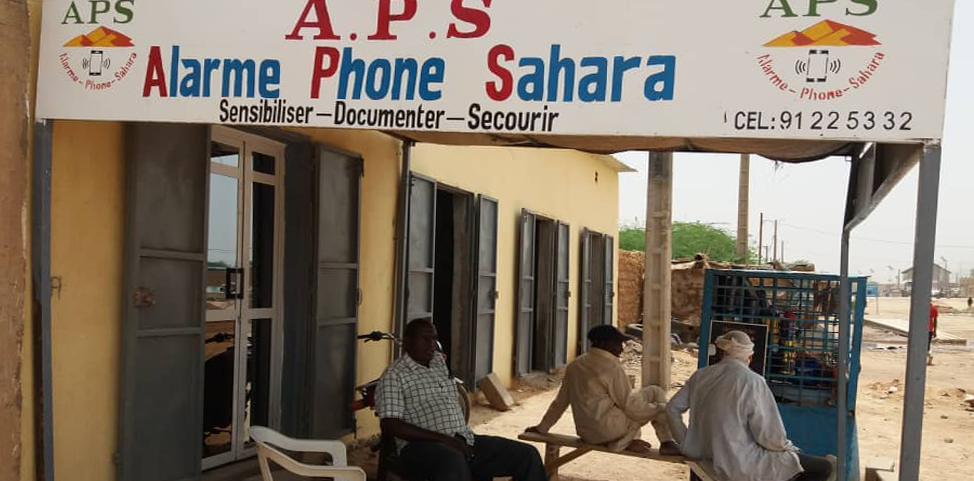 An anasysis by ASGI, Italian partner organisation of Alarme Phone Sahara (APS) - with an interview with APS.
Read the article.