According to reports, in the week before 22nd of November, the Moroccan authorities again carried out raids on migrant camps in Nador, proceeding to forced displacement of a group of 90 Sub-Saharans to the border with Algeria.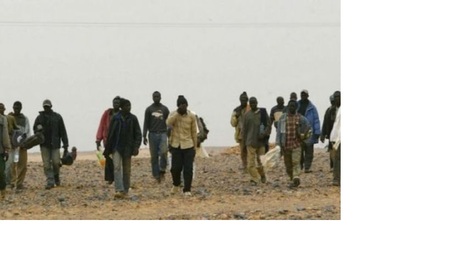 An action that is outrageous to associations and human rights activists, including AMDH (Moroccan Human Rights Association) and GADEM (Antiracist  Group to accompany and defend Foreigners and Migrants).
In solidarity with the associations in Morocco, Alarme Phone Sahara also calls for an immediate end to raids against migrants in Morocco and pushbacks to the country's borders and desert areas.
Alarme Phone Sahara denounces the hunt for migrants in Morocco and other countries of the Maghreb sub-region, which is taking place in the context of the outsourcing of the European border regime and the migration deals between EU countries and African governments.